The weather has been crazy – some days it is freezing cold while others it is close to 60!  I love the warmer weather and I know many are thinking about Spring Break or those long weekends, right?
As a single mom, I didn't have a lot of many for vacations and I wasn't as creative as some of these ideas from the ThirtyOne blogger… We lived close to the shore so trips to the beach and boardwalk were always a easy and inexpensive way to take a break.  Check out some of these "staycation" ideas;
Spa day at home
Fully embrace the spring break spirit with a spa day in your very own home. First, gather the supplies. Fill a Double Duty Caddy with the scrubs, cleansers, mud masks and other items to make you feel relaxed and renewed. Make sure your Glamour Case has a variety of nail polishes so you can choose the hue which strikes you when it comes time for your do-it-yourself manicure and pedicure.
Light a candle, soak your feet and grab a refreshing beverage. Bonus: Now your caddy and case are ready and waiting, it will be easy to create your own at-home spa long after spring break ends, whenever you need a little pampering without the price tag.
Park and picnic lunch
Take in the great outdoors! You don't need to visit a national park to stop and smell the roses. Head to your favorite local park or playground and relish a few hours under the sun. Hike the trails, spot some wildlife and make the outing a little more special by eating al fresco.
The Picnic Thermal Tote's zip-around closure makes it easy for you and your companion to pack a picnic lunch, or choose the Fresh Market Thermal when you want to carry enough sandwiches, sides and drinks for the whole gang.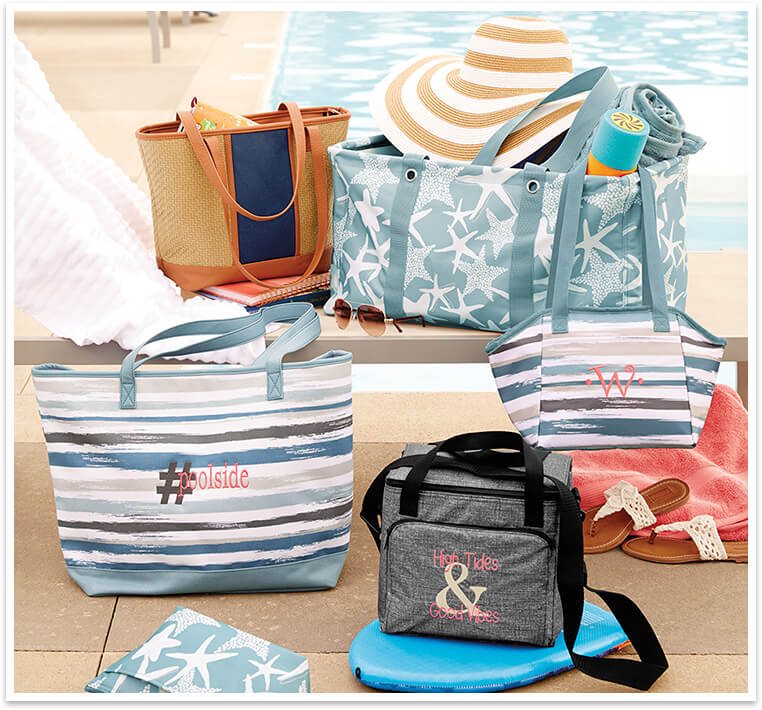 Swim outing (inside!)
Instead of a trip to the beach, stay closer to home! Find the closest indoor pool or water park and spend a day in your swimsuit, come rain or come shine. You might not be able to dig your toes into the sand, but you can enjoy the next best thing when your Essential Storage Tote is filled with snacks, goggles and water toys. Even better? No sunscreen required!
Movie under the moonlight
See the stars – on the big screen and in the sky. Planning an outdoor movie night add a little bit of pizzazz popcorn alone just can't manage. Once you locate a projector (pro tip: check your local library), the rest is easy. A mobile movie screen (inflatable or otherwise) is great, but a white or cream-colored garage door or even a large blanket will do.
A Zip-Top Organizing Utility Tote is roomy enough to hold everyone's favorite movies, snacks and drinks with space to spare for outdoor necessities. Keep the bug repellent close at hand in one of the tote's exterior pockets. Or carry a Catch-All Bin outside, filled with enough candy, napkins and glow sticks to keep even the smallest movie buffs entertained.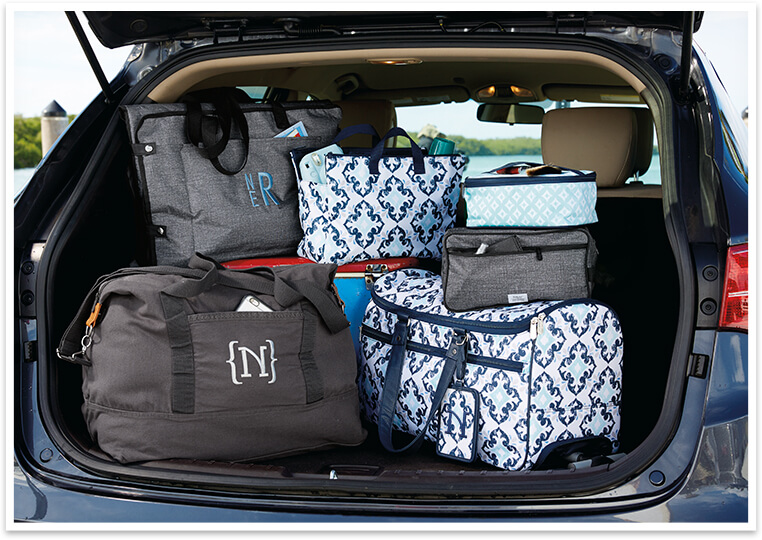 Road Trip!
How far can you go on a tank of gas? Forget the overnight bag and instead explore some of those hidden treasures an hour or two from home. A Crossbody Organizing Tote can fit everything you need for a day on the road – books, toys, snacks, water bottles and even a few diapers for tiny travelers. Best of all, you can throw it over your shoulder and keep your supplies close at hand all day long!
What is your favorite type of staycation?  Share it with us…..
Have a ThirtyOne-derful day!