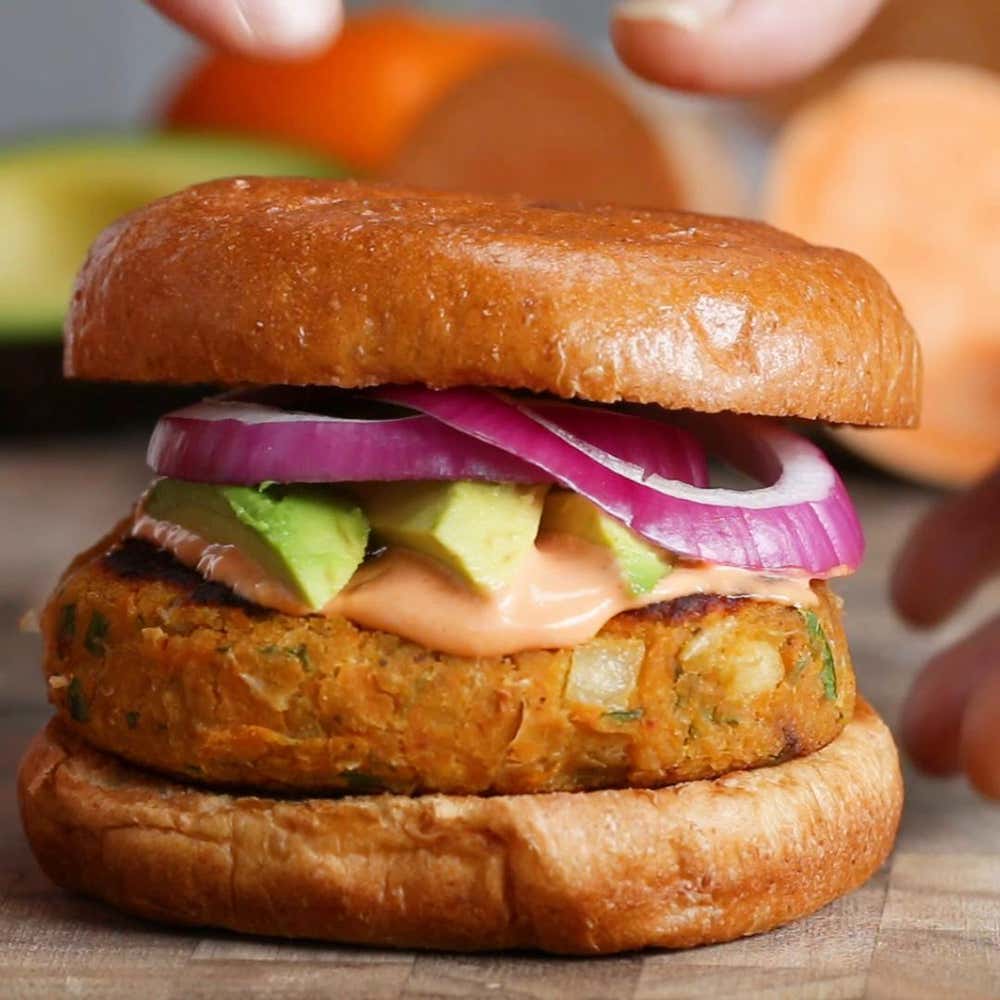 Thank you  Tasty for today's recipe!
Ingredients
1 medium sweet potato, roasted, peeled
15 oz white bean, 1 can, drained, rinsed
1 small onion, finely chopped
1 teaspoon garlic powder
1 teaspoon red pepper flakes
⅓ cup nutritional yeast
⅓ cup fresh parsley, finely chopped
1 tablespoon lemon juice
½ cup seasoned bread crumbs
salt, to taste
black pepper, to taste
canola oil (I use the spray instead of actual order to save points.
chipotle mayo (optional, not included in point total)
1 red onion, sliced
1 avocado, sliced
Preparation
Preheat oven to 350˚F/180˚C.
In a large bowl, add the roasted sweet potato, white beans, onion, parsley, lemon juice, and seasonings.
Using a potato masher, mash the ingredients until thoroughly mixed together.
Once mashed, add the bread crumbs and mix them in.
In a pan, heat a small amount of oil over medium heat. Add the patties and cook for 3 minutes on each side. Transfer to a parchment paper-lined baking sheet and bake for 10 minutes.
Place patties on buns, and top with chipotle mayo, avocado, and red onion.
Enjoy!
As I start cooking more and more from scratch, I findI need to get organized in the kitchen.  Tossed out the spices which have been there since the age of time and am starting fresh.  Containers instead of bags tossed on shelves makes it so much easier to find things  Organize your pantry so you can find things AND you know what is there.  I am forever buying new stuff because I couldn't find something.
Did you know the Your Way organizing products are the customer special this month at Thirty One?  Check them out at our Facebook "Get Organized in 2018" event for more tips and tricks.
Have a ThirtyOne-derful day!